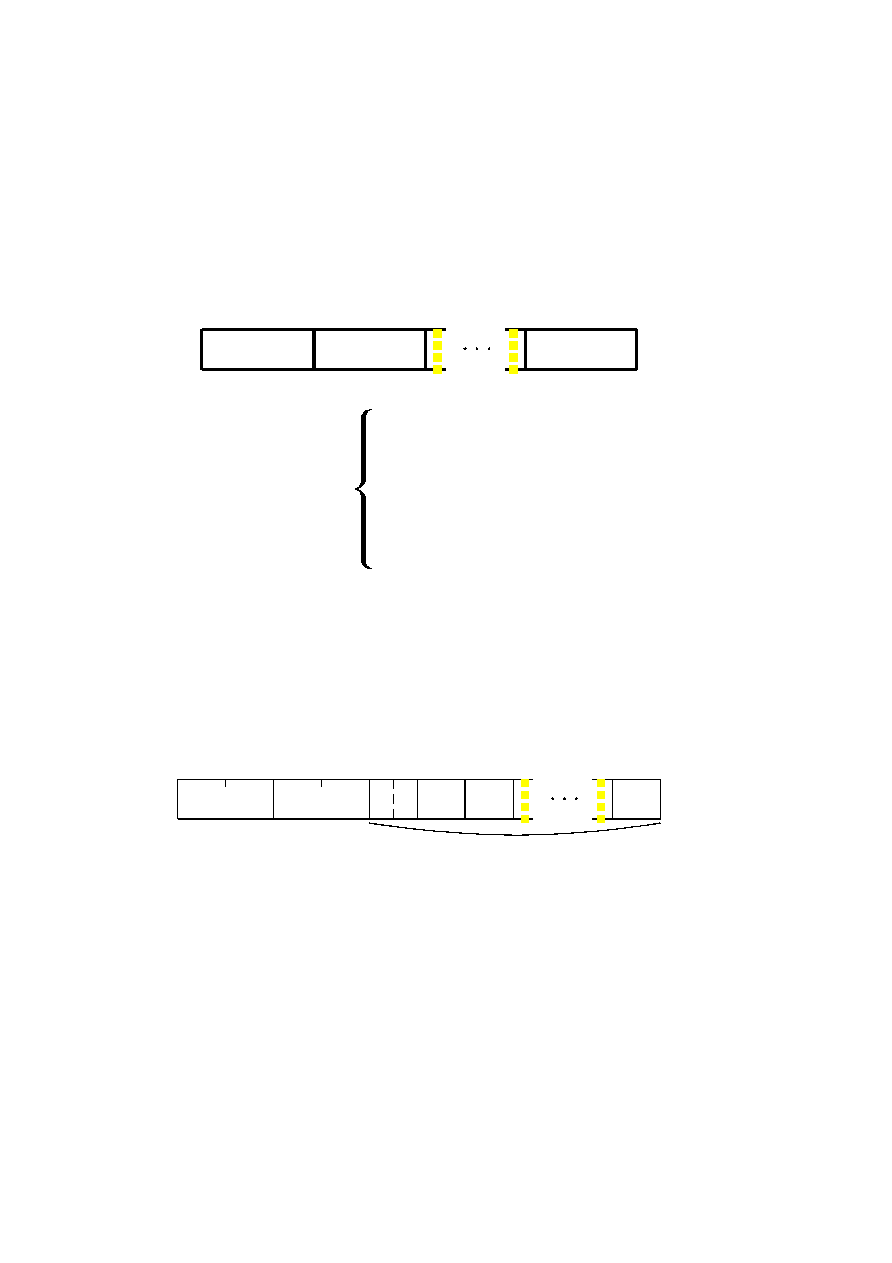 ISO/IEC 10918-1 : 1993(E)
B.2.4
Table-specification and miscellaneous marker segment syntax
Figure B.5 specifies that, at the places indicated in Figure B.2, any of the table-specification segments or miscellaneous
marker segments specified in B.2.4.1 through B.2.4.6 may be present in any order and with no limit on the number of
segments.
If any table specification for a particular destination occurs in the compressed image data, it shall replace any previous
table specified for this destination, and shall be used whenever this destination is specified in the remaining scans in the
frame or subsequent images represented in the abbreviated format for compressed image data. If a table specification for a
given destination occurs more than once in the compressed image data, each specification shall replace the previous
specification. The quantization table specification shall not be altered between progressive DCT scans of a given
component.
Tables or miscellaneous marker segment
Quantization table-specification
Huffman table-specification
Arithmetic conditioning table-specification
Restart interval definition
Figure B.5 ­ Tables/miscellaneous marker segment syntax
Figure B.5 [D23], = 7.5 cm = 293.%
B.2.4.1
Quantization table-specification syntax
Figure B.6 specifies the marker segment which defines one or more quantization tables.
Define quantization table segment
Figure B.6 ­ Quantization table syntax
Figure B.6 [D24], = 3.5 cm = 136.%
The marker and parameters shown in Figure B.6 are defined below. The size and allowed values of each parameter are
given in Table B.4.
DQT:
Define quantization table marker ­ Marks the beginning of quantization table-specification parameters.
Lq:
Quantization table definition length ­ Specifies the length of all quantization table parameters shown in
Figure B.6 (see B.1.1.4).
CCITT Rec. T.81 (1992 E)
39