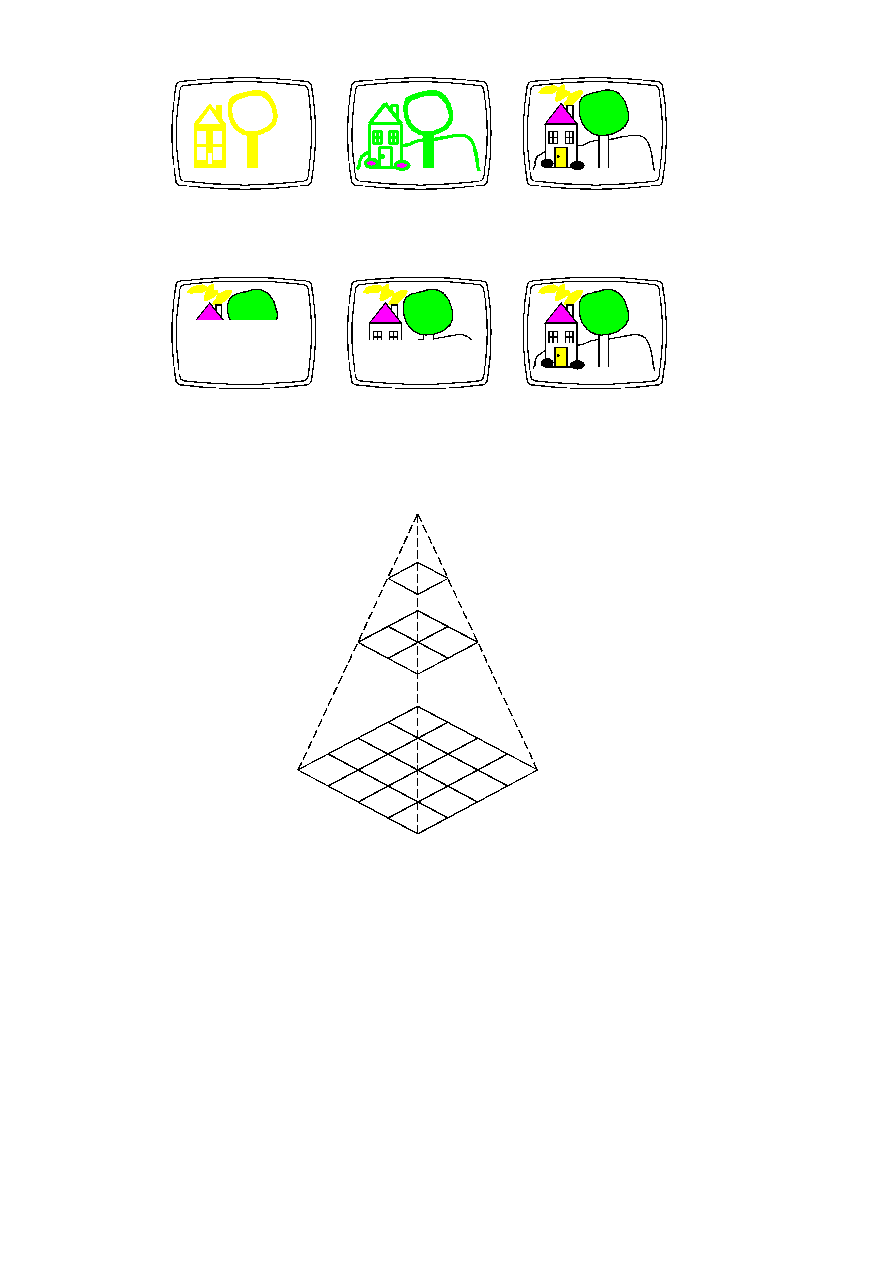 ISO/IEC 10918-1 : 1993(E)
Figure 9 ­ Progressive versus sequential presentation
FIGURE 9 [D09] 9,5 cm = 371 %
Figure 10 ­ Hierarchical multi-resolution encoding
FIGURE 10 [D10] 9.5 cm = 374 %
4.6
Entropy coding alternatives
Two alternative entropy coding procedures are specified: Huffman coding and arithmetic coding. Huffman coding
procedures use Huffman tables, determined by one of the table specifications shown in Figures 1 and 2. Arithmetic coding
procedures use arithmetic coding conditioning tables, which may also be determined by a table specification. No default
values for Huffman tables are specified, so that applications may choose tables appropriate for their own environments.
Default tables are defined for the arithmetic coding conditioning.
18
CCITT Rec. T.81 (1992 E)