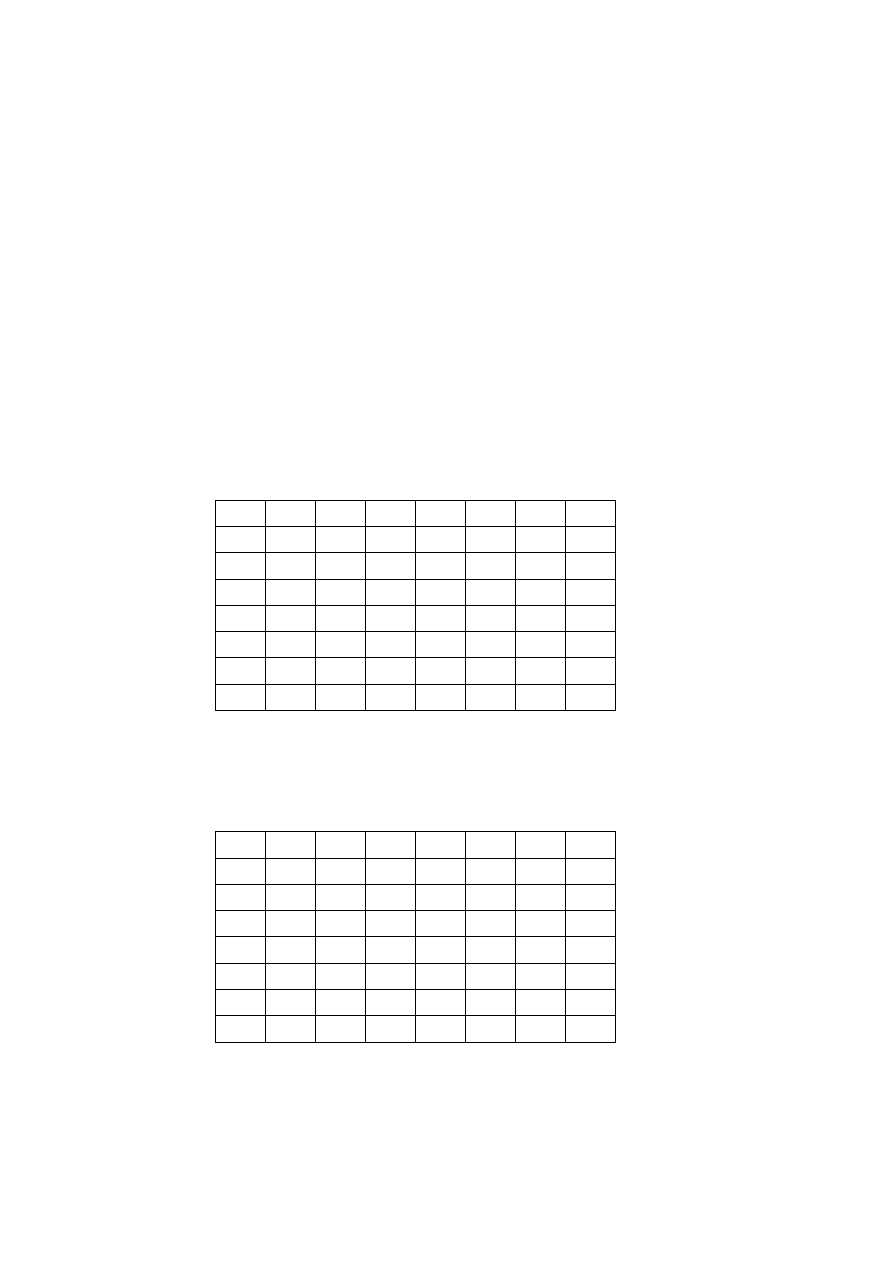 ISO/IEC 10918-1 : 1993(E)
Annex K
Examples and guidelines
(This annex does not form an integral part of this Recommendation | International Standard)
This annex provides examples of various tables, procedures, and other guidelines.
K.1
Quantization tables for luminance and chrominance components
Two examples of quantization tables are given in Tables K.1 and K.2. These are based on psychovisual thresholding and
are derived empirically using luminance and chrominance and 2:1 horizontal subsampling. These tables are provided as
examples only and are not necessarily suitable for any particular application. These quantization values have been used
with good results on 8-bit per sample luminance and chrominance images of the format illustrated in Figure 13. Note that
these quantization values are appropriate for the DCT normalization defined in A.3.3.
If these quantization values are divided by 2, the resulting reconstructed image is usually nearly indistinguishable from the
source image.
Table K.1 ­ Luminance quantization table
Table K.2 ­ Chrominance quantization table
CCITT Rec. T.81 (1992 E)
143